Kraken is the third-biggest crypto exchange by volume with millions of customers globally, ranked behind Binance and Coinbase.
For safety or some certain reasons, best known to you, It's possible to consider deleting your Kraken account.
The process to Delete your Karen Account is quite simple but can be complicated if it's your first time.
However, When you delete your account, there is no going back, meaning you can't undo your action, so it's better to reconsider going ahead with the process,
This guide will teach you how to permanently delete your Karen account. 
How to delete Kraken Account.
There are three methods by which you can close your Kraken account
You log in and deactivate your account
Contact the customer care
Use Third-party services platform
The first method is the easiest way to delete Karen's Account but it requires your password for login purpose.
if you can't remember your password or need to close an old account for loved ones, don't panic, you can still close your Karen account permanently via the second or third options.
Let's get into it!
How to Delete Your Karen Account with login details
If you feel like you don't want to use your Kraken account anymore, deleting your account is advisable, as it will prevent you from a data breach or data leak which is most likely to occur to an abandoned account.
The process of deleting your Karen Account is straightforward when you have your login details.
Here are the 6 simple steps to follow
Log in to your account through the Support Center.
Click on Contact Support located at the top right corner of the page.
Select "General/Other to create a ticket
Input your e-mail address
and click on the "Close Account" category.
Submit your public account ID and other details in regards to your account you might be asked and submit
Note: The E-mail and other information you fill in should be what you used to open your account.
How to Delete Your Karen Account By Contacting the customer care
Login to your Kraken account to deactivate it requires inputting your login details. Unfortunately, As a user who hasn't signed in to his account for a while, you may have skipped these important details.
But you can still delete your account without signing in, To do so, You will need to get in contact with their customer support unit by filling out a form.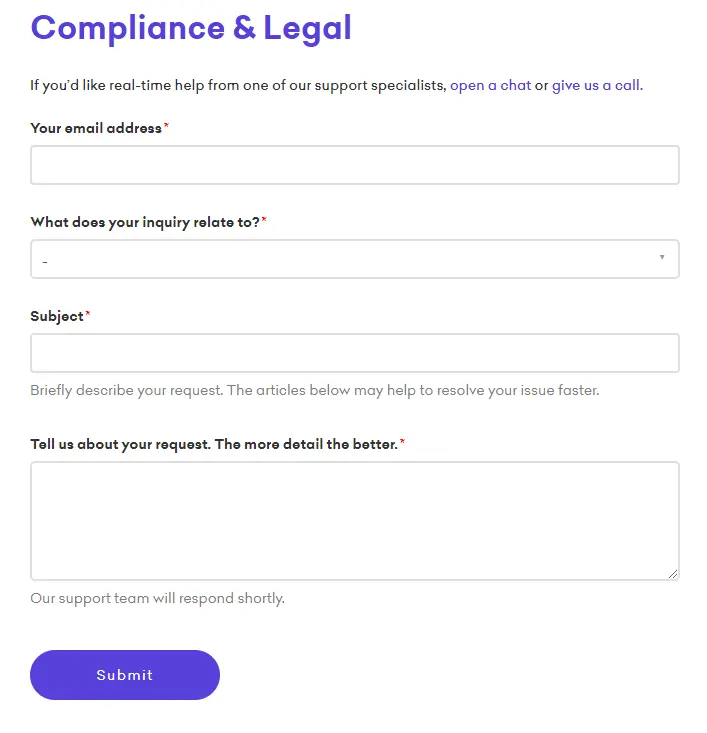 Let's quickly point out a few things from the form above
1. Enter your Email address
The email require here is the one you used to create or open your Account and it should be accessible.Kraken will notify your by email to ensure the application is from you.
 2. Click on "Data storage/Protection/GDPR"
In regards to our request (Delete of Kraken Account), the most related option is Data Storage/Protection/GDPR.
So we select it and proceed.
3.Type in the Most Fitting Subject.
In the Subject category, we need to describe our request in the most understandable way.
For example, you can use this,' In Need to Terminate Account and Personal Information.
This will erase all your information from their database.
4. Write a short summary of your requests
You can start describing your request by clarifying which account you like to delete
for Example
I'm requesting for permanent deactivation of my Kraken account under the attached address. I'm currently unable to login to the account due to _____. Kraken account email address:________
After submission, wait for their customer care to reach you, this could take days to weeks.
How to Delete Your Karen Account via third-party services platform
DoNotPay is a third-party platform that helps users who are unable to access their account to delete it, especially users who are finding customer care unhelpful.
They have been around for years and are one of the few platforms that won't keep your personal information after account deletion
Step by Step on how to delete your Kraken Account via DoNotPay
Navigate to the 'Delete Old Accounts' product on the DoNotPay Platform.
Choose an account type.
There variety of account types that you can delete via DoNotPay platforms, this includes email, streaming service, social media, gaming, eCommerce, and e.t.c.
Tell us more about your account
You will be required to drop the information of the account you are trying to delete such as usernames and associated emails/phone numbers.
Answer a few questions for Verification purposes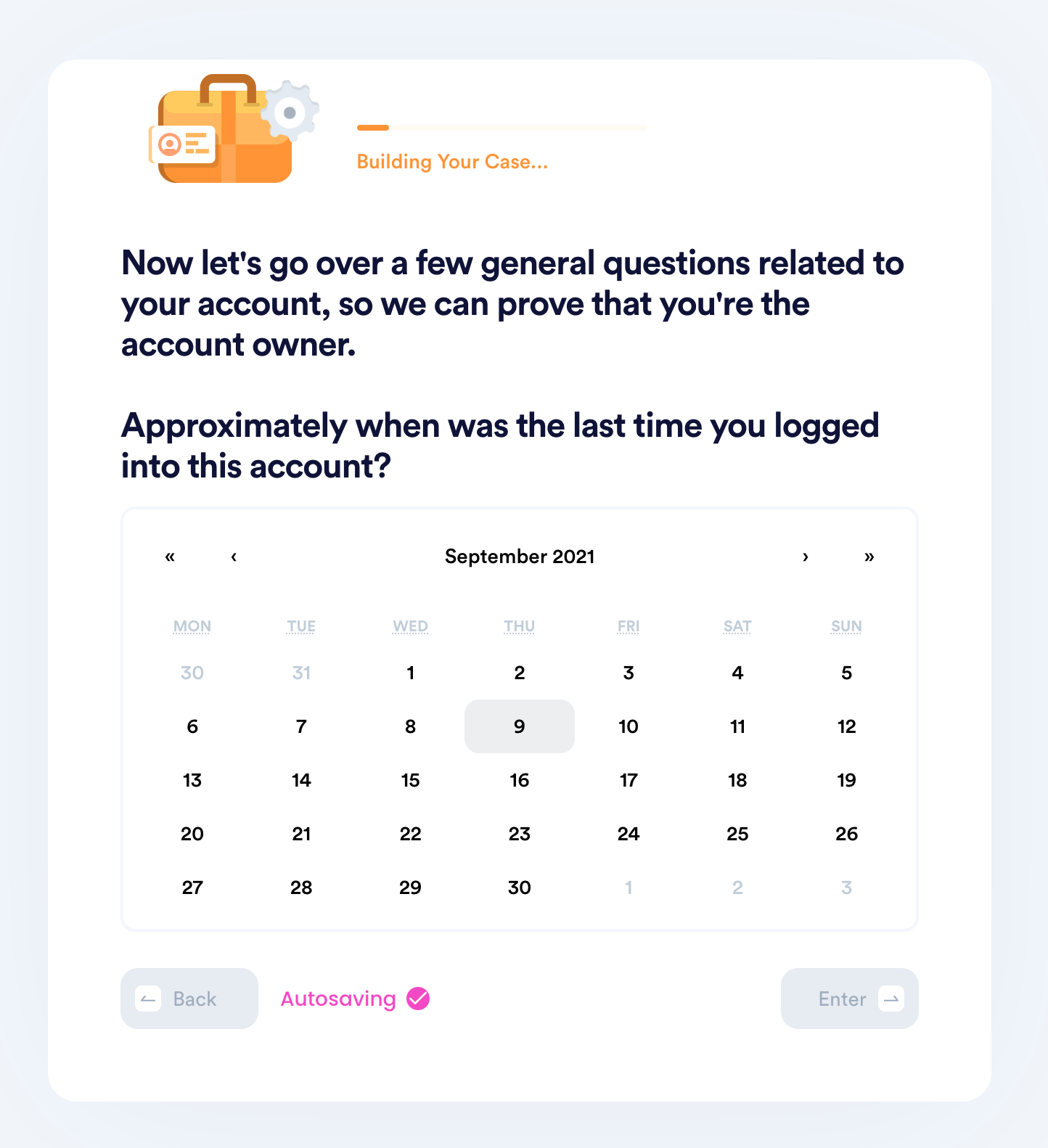 Verify that you own the account by answering some important questions such as the date of account creation, last logged-in, any payment methods stored under the account, Last transaction history etc.
Upload photographic evidence
To fasten the whole process, you can upload documents supporting the owner of the account. This might be your Valid ID card e.t.c
Enter any of your passwords Used in the past.
If you can remember any of the passwords you have used in the past, you can also enter it
Enter your contact information and submit the task!
DoNotPay will ask you to submit your contact information which they can use to update the task submitted.
DoNotPay will present a letter on your behalf verifying your account information and asking that both your account and any personal information associated with the account be deleted in regards to data privacy regulations.